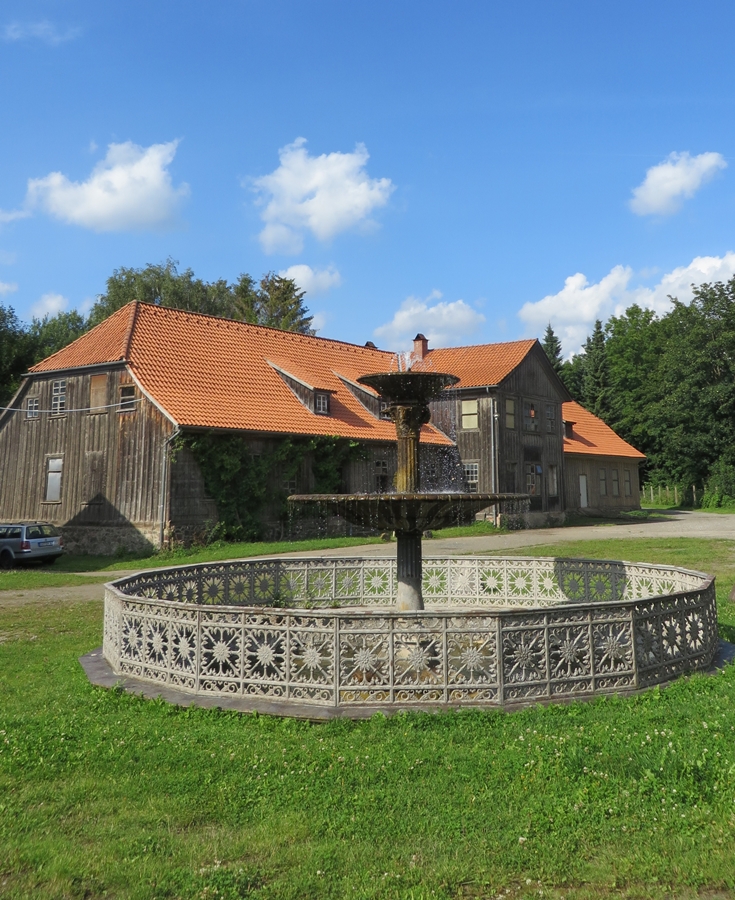 view over the hut fountain to the hut tavern
The idea for a 'get-to-know-you' - meeting between the board and new members of the sponsorship group 'Königshütte' came up a long time ago during one of the board meetings. On Wednesday, August 11, 2021, the time had come: the sponsorship group invited the new members from 2020 and 2021 to a 'get-to-know-you' meeting. Due to the pandemic because of Corona, the members meeting last year had to be cancelled, where 'old' and new members could get to know each other so far. Moreover ... membership meetings are subject to a rather tight schedule due to the agenda items, and this sometimes leaves little time for conversations.
Just over half of the new members from 2020 and 2021 attended the event at the at the hut tavern (Hüttenschenke) of the King's hut (Königshütte).  Some of the new members had cancelled with regret due to the vacation and vacation season.